Regulatory Compliance
Our personnel can guide your project through the process and ensure that all of your requirements will be met or exceeded within the required time frame.

At Remedy we focus on the entire regulatory process, from the conception of the well to final drilling and completions reporting.
Regulatory approvals have become primary factors in drilling and completions operations schedules. We first identify all approvals that may be required and construct an appropriate timeline for the approval process. Where possible, we initiate processes concurrently. Often companies will receive an approval from a regulatory agency, after a lengthy wait, only to be informed that they do not have required industry agreements or approvals from other agencies.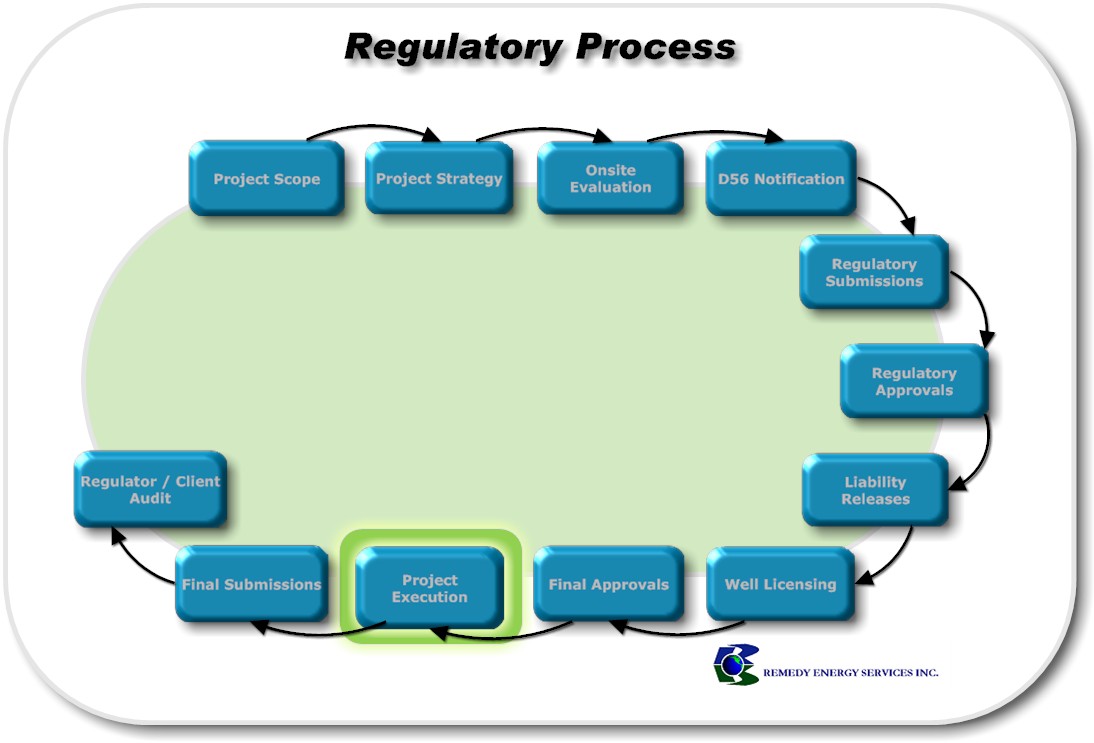 Remedy can also work with your Land or Environmental service providers or we can provide these services. Either way, we will work very closely with these expers to ensure that the process is being pursued in an efficient manner. Our management of the regulatory process includes:
Preparation of EFR's and site assessments.
Preparation of OSE applications
Obtaining waste disposal permits
Obtaining water withdrawal permits
Industry and government notifications
Well Licensing
Well Drilling and Completions Operations notifications
Filing of AER and OGC applications and data reporting
Filing of well license abandonments
AER audit information packages are completed for each well as it is licensed and these are retained in the well files. We have successfully passed all well licensing audits.

The timing and status of all regulatory reports and notifications are tracked in our project tracking system and are included in the weekly project updates provided to our Clients.

Keeping up to date on changes in the regulatory environment is an ongoing task. We monitor the appropriate agencies for regulatory changes and can provide regulatory updates as a stand alone service or as part of a larger management package.